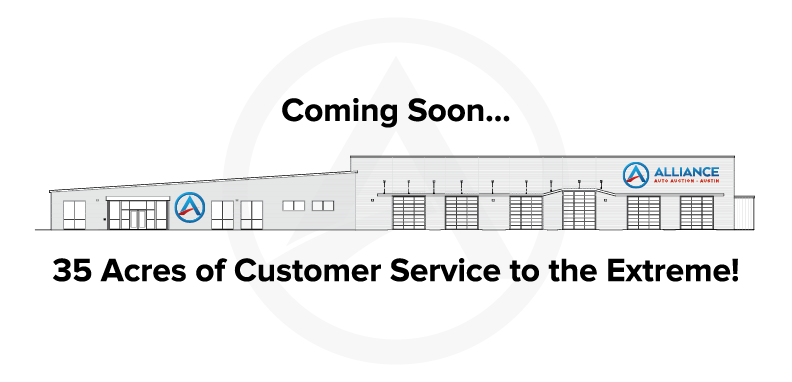 Alliance Auto Auction has been striving to achieve an extreme level of customer service for over 8 years. Founded in 2011, Tim Adams has brought his brand of auto auction to Abilene, Dallas, Longview and Waco. Soon, Austin will be able to experience this same level of customer service and family atmosphere unique only to Alliance Auto Auction.
We are excited to be opening a new 35-acre facility in Austin and bringing the dealers of Austin the kind of customer service they deserve. We have already broken ground on our new six-lane facility, located on the northeast side of Austin on the corner of SH130 and Chandler Rd, perfect for Austin customers.
"This brand-new facility will give us the opportunity to showcase what 'Joining the Alliance'  is all about."Tim Adams
"The Austin location will be the first of many more to come, as we strive to grow to 12 locations."Christopher "Dino" Dean
The new facility will be taking part in a "soft opening" at the end of 2019 and a grand opening planned for early 2020. Tim Adams (CEO) and Christopher "Dino" Dean (COO) will be focusing on the new auction as it approaches, making sure it rises to the standards of the other auctions.
---