To all our valued customers both present and future,
My #1 goal in this industry is to create CONNECTED SUCCESS. I believe our business has and will continue to succeed and grow based on a result of 5 principles:
First, we will adhere to the highest level of integrity in all business decisions and actions. This simply means that no matter the circumstance, we WILL do the right thing.  We will be fair and honest in every situation.
Secondly, we succeed and grow only when we continue to grow and improve our lives personally. We do this by continuing to invest in our team. One team member reflects the entire team, and I want to continue to help each team member achieve their personal goals. Simply put, we invest in the lives of our employees.
Third, we establish connected success by incessantly creating deeper relationships with our customers. We care about your lives and your families outside of the auction structure. This includes coming to help in time of need and may also include making bold decisions that are tough but necessary. We do this with caring and honest conversations.
The fourth thing we commit to doing in our promise to connected success is creating an atmosphere that everyone wants to be a part of. We want you to feel at home with our Alliance family. You will feel welcomed here!
Last, but certainly not least, we will constantly improve our ability to provide outstanding service and results for you, our customer. We will be relentless in the pursuit of service that produces exceptional results!
I believe these five principles to connected success will never decrease in effectiveness or go out of style. We help each other achieve our goals when we exercise these values.
We are more than a car auction company, we are in the people business. My company is creating a business structure where you are appreciated and respected. We will be the "someone" in this business that gives you the certainty of stability and the relationship you can trust.
"Join the Alliance" and together we will create connected success.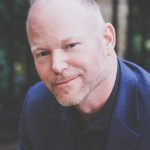 Best Regards,
Tim Adams
CEO