With wellness and safety as our first priority, all Alliance Sales are back to running live and in-lane!**
---
Simulcast available
Thursdays at 9:30am
Not Registered? Get Registered Now!
Contact Us
1550 CR 107
Hutto, TX 78634
737-300-6300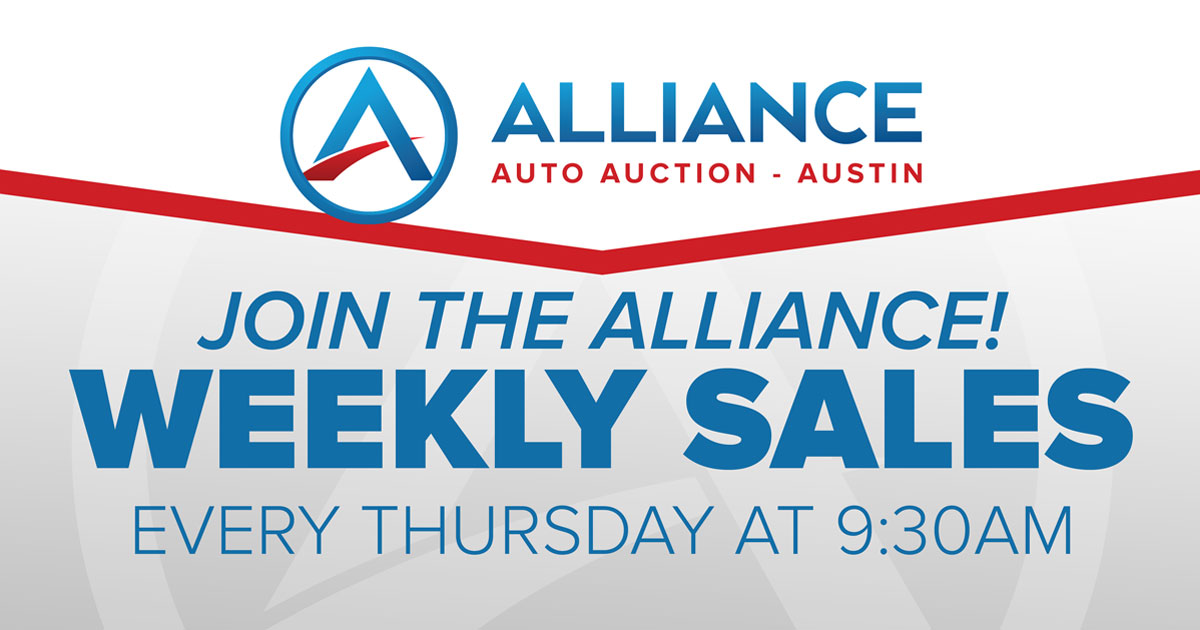 Alliance Auto Auction: Austin, TX
---
We are excited to be opening a new 35-acre facility in Austin and bringing the dealers of Austin the kind of customer service they deserve. We have already broken ground on our new six-lane facility, located on the northeast side of Austin on the corner of SH130 and Chandler Rd, perfect for Austin customers.
The new facility will be taking part in a "soft opening" early 2020. Tim Adams (CEO) and Christopher "Dino" Dean (COO) will be focusing on the new auction as it approaches, making sure it rises to the standards of the other auctions.
---
---
Office Hours
| | |
| --- | --- |
| Monday | 9:00 am - 4:00 pm |
| Tuesday | 9:00 am - 5:00 pm |
| Wednesday | 9:00 am - 5:00 pm |
| Thursday | 7:30 am - 5:00 pm |
| Friday | 9:00 am - 1:00 pm |
Gate Hours
| | |
| --- | --- |
| Monday | 9:00 am - 4:00 pm |
| Tuesday | 9:00 am - 5:00 pm |
| Wednesday | 9:00 am - 6:00 pm |
| Thursday | 7:00 am - 5:00 pm |
| Friday | 9:00 am - 3:00 pm |