---
AUSTIN, Texas – Alliance Auto Auction was founded in Texas in 2011 and has operated four locations in the state. But Alliance's chief executive officer Tim Adams has had a long-term goal to open an auction in Austin.
He has now met that goal.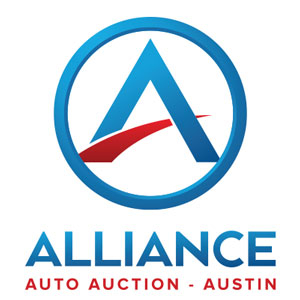 Alliance Auto Auction is opening a new 35-acre greenfield facility in Austin. The auction will host a groundbreaking ceremony this month on its new six-lane facility, which will be located on the northeast side of Austin on the corner of SH130 and Chandler Rd.
"This brand-new facility will give us the opportunity to showcase what 'Joining the Alliance' is all about," Adams said in a news release. The Austin facility will be part of the Alliance's group of current auctions located in Dallas, Abilene, Longview, and Waco.
In other Alliance Auto Auction news, former ADESA Dallas assistant general manager Bob Bannister was appointed general manager of Alliance Dallas. Also, auction industry veteran Mike Bohannon was named general manager of Alliance Waco.
Regarding the new Austin facility, Alliance plans a "soft opening" of the auction at the end of 2019, and a grand opening gala is planned for early 2020.
Alliance chief operating officer Christopher "Dino" Dean said the Austin location "will be the first of many more to come, as we strive to grow to 12 locations."
Regarding Alliance's leadership changes, Bannister's appointment will allow Dean, who led the building and opening of the Dallas facility five years ago, to fully assume his new role as chief operating officer along with Adams as they lead the new Austin project and continue expansion into additional markets. Dean was promoted to that role in 2017.
A member of the auction industry since 1998 when he started with ADESA Sacramento, Bannister served the last 20 years with ADESA, most recently as assistant general manager of ADESA Dallas.
"[Bannister] is a man of integrity and high moral character and is highly respected in the metroplex," Dean said in a news release. "He brings a wealth of leadership experience and customer service to our organization, which makes him the perfect individual to take on the GM role at our Dallas location. We look forward to him putting his years of experience and industry knowledge to work with us in managing continued growth and delivering excellent customer service."
Bohannon is also a long-time industry member, starting in the 1990s at Fort Worth Auto Auction. After moving on to ADESA Dallas, he worked under Adams in a leadership role in the late 1990s.
Bohannon's two-decade career has included time on the auction and national remarketing side of the business. He has worked with Americredit, Triad, Santander and Exeter Finance Corp.
"Bo has a wealth of experience on both sides of the auction block," Adams said. "His deep understanding of the remarketing industry will benefit us on more fronts than just Waco. I am very pleased to add a man with this level of character, knowledge and consistency to our growing leadership team. I think it's really great that Bo has decided to come back to his auction roots and join the Alliance family."